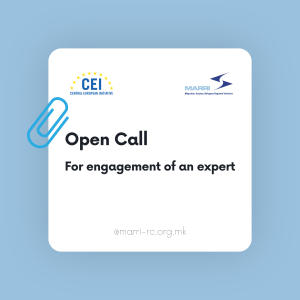 MARRI Regional Centre is announcing an open call for engagement of an expert for conducting a research on the state of play of women in border police authorities in the Western Balkans.
Strengthening Border Police Capacities through Empowerment of Policewomen in the Western Balkans is a project that MARRI RC developed to increase the participation of women in border police as one of the important prerequisites for achieving gender equality within the gender mainstreaming process. This project is co-financed by Central European Initiative (CEI) through their Cooperation Activity Programme.
Please see the attached Terms of Reference for details.
17 May 2023 – Open Call for Engagement of Expert